About The Annex
The Radius Annex opened in May 2019. This retail/gallery/co-working space is a brand new addition for community members.
Korin Schneider, studio owner, opened the Annex to accommodate the ever-growing creative community. It's a second location for the community to keep on creating.
The Annex is a creative co-working space to six resident artists. It's a retail space for you to purchase local art from community members.Lastly, there is a gallery where you can swing by and see local art made by the community.
Don't miss our Holiday Pop up Events! Click here for details and to RSVP!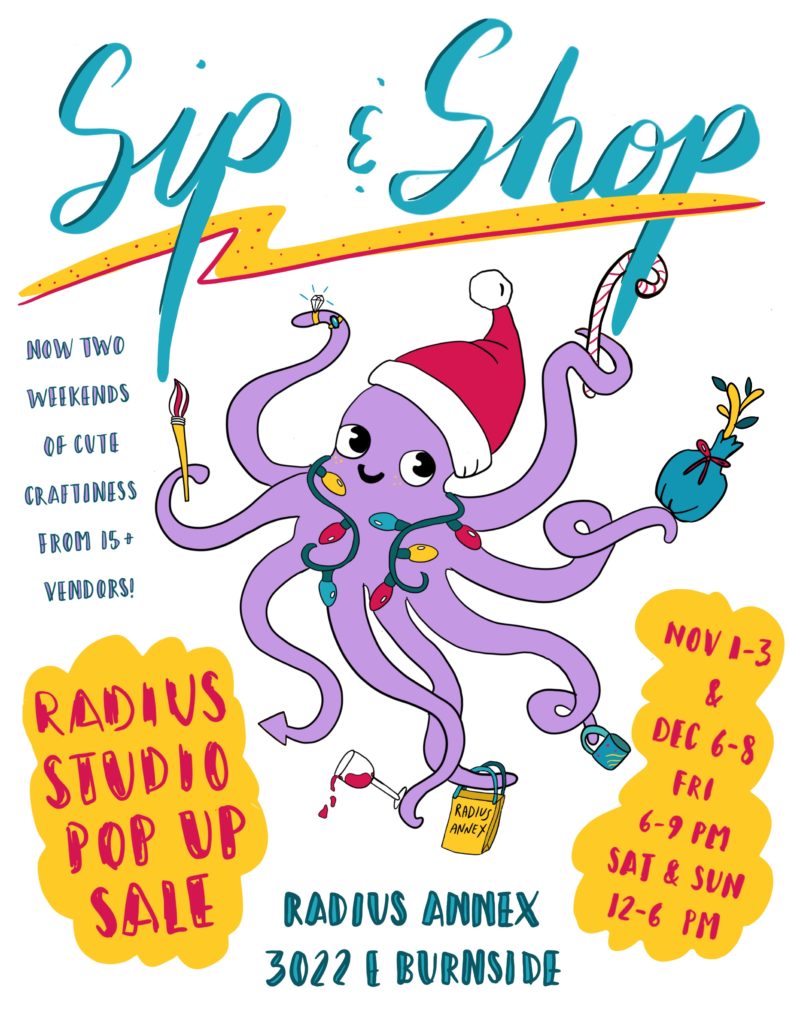 The Annex is constantly hosting workshops and events so check out our calendar to see what's coming up!
To stay up to date with the latest information, events or workshops, follow @radiusannex on Instagram!
This location is ADA accessible.